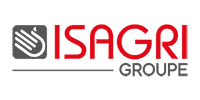 AKANEA is a subsidiary company of the french major group ISAGRI
We are dedicated to creating software, and we do it by listening to and understanding our markets and our customers expectations.
AKANEA stand out our ability to support companies of all sizes, from small-scale businesses to multinational groups.
Professionals in the fields of TRANSPORT, LOGISTICS, CUSTOMS and AGRIFOOD,
choose the EXPERT MANAGEMENT SOFTWARE for your business
Road Haulage
Load/Partial load
Grouping
Chartering
Parcel delivery
Express delivery/Rapid delivery
Vehicle rental
Customs
Freight forwarder
Importer
Exporter
Manufacturer
Professionals handling goods subject to excise duties
A network of alliances
Over the years, AKANEA has developed a network of strategic, technological and marketing alliances. In this way, it is able to maintain an effective technology watch and to surround itself with the best professionals in the field of supply-chain and food industry.
Phone number :
+33 (0)9 72 72 23 62